Written by Melvin Tunstall III
We are several weeks into pandemic restrictions being lifted and as we slowly make our way back to some sense of normalcy, it has been nothing short of amazing than to be getting back to the business of making theater. 
At an impromptu notes session this week, a producer realized after about a half-hour that he had gone off on a tangent about golden age musicals- his love for them and what we can learn from them. Even though he apologized for veering off-topic, everyone in the room was completely mesmerized by his tales, hanging onto every word like Oliver staring at a bowl of gruel. 
We all wanted more!
I realized what a gift it is to be surrounded by seasoned theatermakers and how instantaneous my mood lifted and my dreams were reignited by just being in a room of like-minded people who only want to see theater come back stronger than ever. 
And there will be no greater gift for theatermakers than this year's TheaterMakers Summit "Places, Please!"
If you've attended the Summit in past years then you already know the benefits of our 3-day exploration into the world of theatermaking, but maybe you're still on the fence about attending this year's festivities. Well, don't you fret fellow theatermaker! Below are 10 reasons you should attend a theater conference:
1. To Network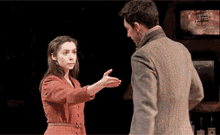 Ask any conference organizer what is the top reason most people attend conferences and it will most likely be networking. Though pandemic restrictions will keep the summit virtual again this year, we've all learned the power of the chat to make lasting connections with new peers. As a bonus, there will be several in-person networking events for attendees in New York City! 
2. To Educate Yourself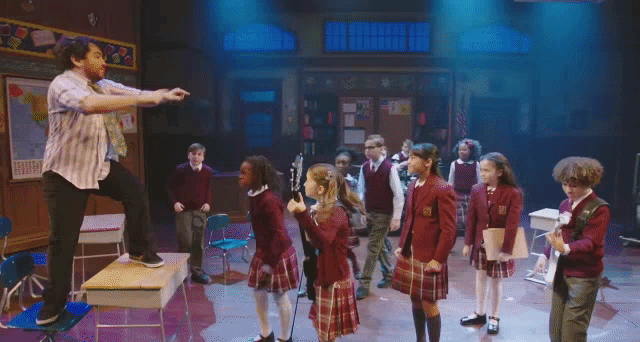 What is the future of streaming theater? How are theaters implementing the latest protocols? What are the latest innovations in theater technology? How do I get my show to the next level? All of these questions and more will be answered by some of Broadway's biggest movers and shakers. 
3. To Invest in Yourself
TheaterMakers work overtime to get investors in their shows. We know that in order to see our work fully realized, it will take cold, hard, cash. In the exact same way, in order to become a fully realized theatermakers, we must invest in ourselves. If you're on the fence due to financial constraints- and believe me, after a year of very little to no work for many of us, I understand- consider the return on your investment. More importantly, remember you are worth it!
4. To Meet Your Idols
Jessie Mueller. Alan Menken. Ben Brantley. Tom Kitt. David Henry Hwang. Sonya Tayeh. Paul Tazewell. Thomas Schumacher. Yep, we're dropping names from our 2020 Summit! And this is just 8 of the 104 (!) speakers from last year. Just wait until you see who we have in store for you come November!
5. To Advertise Yourself
Business Cards and Headshots and Sizzle Reels OH MY! Many of us used our global intermission working on building our brands and a conference is the perfect place to unload those business and postcards or debut that brand new sizzle reel to a new audience. If you're not fully equipped to advertise, you've got a few months before the Summit to get ready to find the perfect way to show the world who you are!
6. To Solve TheaterMaking Problems
2020's hiatus also exposed several issues that continue to threaten the future of theatermaking. The TheaterMakers Studio's goal, as always, is to be your premier resource for problem-solving. This year's Summit will continue our tradition of helping you tackle problems head-on with the help of experts in the industry. All attendees received a pre-conference survey to help us better curate the questions our moderators ask ahead of time. Plus you're able to chat in questions LIVE and even "upvote" questions you really want answered so that the most urgent topics start trending! 
7. To Create A Plan
Step One: REGISTER TODAY!!!
8. To Hear New Ideas
One of the key mantras for TheaterMakers is "the best idea wins" and conferences are a breeding ground of theatrical ideas. Can't figure out how your small theater is going to handle a big production? Looking for innovative ways to continue your Diversity, Equity, and Inclusion efforts? Searching for that fix for Act Two? I have an idea for you: Reread #7!
9. To Celebrate Broadway's Return
Broadway will finally be back where it belongs and you don't want to miss it! Over 30 (!) shows will be back on the boards when the summit rolls into town, so start planning that NYC trip NOW! 
10. To Be Heard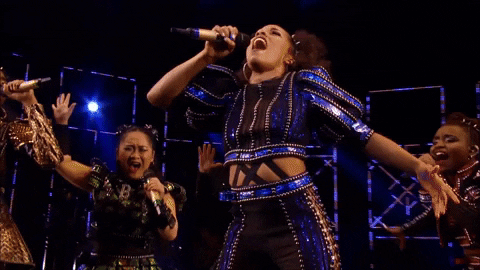 As a former panelist, I can attest to what a treat it is to hear from conference attendees. Your experiences are always inspirational and thought-provoking. This year, more than ever is the time to bring the best lessons learned from the past year as we look ahead to the future of theater. We want to hear from you!
Still need convincing? Then don't take it from me. TheaterMaker Summit Attendees of Yore lend me your stories! Share your top reason for attending the summit, favorite memory from years past, or what you're looking forward to most at this year's summit in the comments below!
---
Looing for more experiences and knowledge about The TheaterMakers Summit? Connect with members of our TheaterMakers Facebook Group to learn more!
Other blogs: