Written by Melvin Tunstall III
This year, the International Day of Charity will be celebrated on Sunday, September 5th. Originating as a Hungarian civil society initiative to commemorate Mother Teresa's death, International Day of Charity took off worldwide in 2012 when the UN declared it an international holiday. Besides honoring Mother Teresa's tireless work to help others overcome poverty and suffering, the holiday provides a platform for charitable opportunities to take place. 
Many artists are still facing deficits from little to no work for the last 18+ months, even as live theater makes its stellar comeback. More than ever, these organizations need your support as they add pandemic relief response to their efforts. However, it is not always about financial gifts. If you are unable to show financial support, please consider volunteering your time, talents, or any other resources to help their efforts.
Here are 10 organizations for your consideration!
An initiative from The Broadway League, Broadway Bridges' goal is straightforward: Give every New York City public high school student the chance to see a Broadway show before graduation. Mounted in partnership with New York City Department of Education's Office of Arts and Special Projects and the United Federation of Teachers, Broadway Bridges represents Broadway's commitment to New York City, its students, and Broadway's future audience and workforce.
The CIC created a recovery fund to help its members survive the pandemic pause as orders were either cancelled or indefinitely postponed, and timelines continued to shift. Donations provide immediate assistance for the over 50 small, unique, independent businesses and artisans in and around New York City that create and supply costumes for the entertainment industry. Many of these artists can be seen displaying their craft at the must-be-seen-to-be-believed Show Stoppers! Costume Exhibit, showing now in Times Square.

This nonprofit advocacy organization has taken a leading role in the move for greater equity, diversity and inclusion on Broadway.  The result of a five-month summit with key industry leaders including theater owners, producers, unions, creatives and casting directors, Black Theatre United's just-released New Deal For Broadway outlines reforms both short-term (to be implemented prior to Broadway's September reopening) and long-term (one to three years). Areas covered include Broadway's artistic culture, policies and cultural training, pipeline initiatives, audience development and community engagement.
Founded in 2010 in honor of playwright Lillian Hellman, The Lilly Awards is "dedicated to developing and celebrating women artists by promoting gender parity at all levels of theatrical production." The annual ceremony recognizes contributions by women in the industry—as well as one "Mr. Lilly"—and serves as a fundraiser for their work. The Lillys partner with SPACE at Ryder Farm to offer a unique Family Residency for female playwrights and their children, so these writers need not choose between family time in the summer or productive creative retreats. The organization also plans to erect a statue of Lorraine Hansberry in New York City.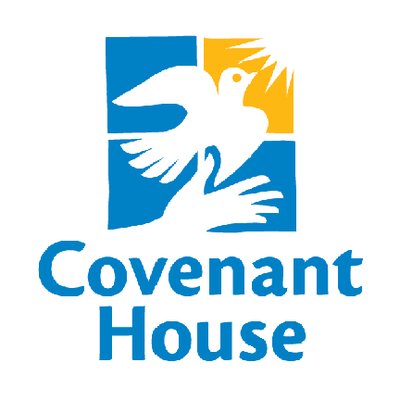 Since opening their doors in 1972, Covenant House has saved more than 1 million homeless youth. The organization provides services and housing to homeless youth to help get them off the streets. For years, actors like Ariana DeBose, Stephanie J. Block, Darius DeHaas, Audra McDonald, and more have supported their efforts, culminating in the annual Broadway Sleep Out. In 2020, McDonald and Block participated in the first-ever national digital Sleep Out to raise awareness and funds for homeless youth, who are at particular risk during the coronavirus crisis.
Dramatic Need is a creative arts charity helping young people in Africa to build hope and self-belief in the face of conflict, trauma and hardship. Working in rural areas of South Africa to provide creative-arts education, resources, and psycho-social support, Dramatic Need promotes creative expression as a tool for conflict resolution, social development, gender-empowerment and for the communication of positive health messages.The charity's "Children's Monologues" gives voice to the stories of these children through a one-night-only performance event each year at Carnegie Hall!
Many musicians suffer from episodic employment and lack health insurance, pensions and other benefits found in most full-time jobs, and as a result this career is often a difficult one, lived without a safety net. The Local 802 Musicians' Emergency Relief Fund provides Local 802's 8,000+ professional musician members with reliable assistance in times of trouble and dire need as well as a New York State licensed social worker who provides confidential social services to members and their families through the ERF's Musicians' Assistance Program.
For over 50 years, this legal aid and education organization has been dedicated to protecting the NYC artistic community's livelihoods, businesses, and creative works through access to dedicated legal representation and focused education programs. Whether seeking assistance on securing rights or protecting your own work, the VLA is a resource every artist needs and your support will continue their efforts!
The Stage Directors and Choreographers Foundation maintains an Emergency Assistance Fund to aid its over 4,000 members of the Stage Directors and Choreographers Society who are experiencing financial hardship due to the COVID-19 crisis. The Fund – which will be administered by a designated Task Force – will provide more than $350,000 in aid to affected SDC Members.
What more can be said about this legendary organization? By drawing upon the talents, resources and generosity of the American theatre community, since 1988 Broadway Cares/Equity Fights AIDS has raised more than $300 million for essential services for people with HIV/AIDS and other critical illnesses in all 50 states, Puerto Rico and Washington DC. Its iconic red buckets are synonymous with Broadway and the generosity of theater lovers onstage and off has impacted millions of lives worldwide.
The International Day of Charity is just a few days away, TheaterMakers! Have you found an organization to throw your support behind? Share with us below how you plan to honor the day and for more blogs like these, join our tribe of TheaterMakers at The TheaterMakers Studio and open up a treasure trove of ideas, resources, and so much more that will help get you to the next stage of production!
---
Do you want to be involved with philanthropic theatermakers or organizations? Join our free TheaterMakers Facebook Group and our 5th Annual TheaterMakers Summit November 6-7.
Other blogs: